Hire a Routemaster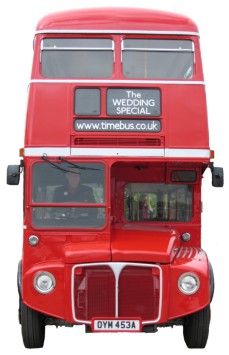 Let us provide our beautifully restored red London Routemaster buses for your event transport in London and Southeast England. Your guests will love the classic bus experience as they relax on expertly driven double decker Routemasters. Our fleet of traditional buses are for hire at weddings, tours, proms and promotions.
Why Timebus?
Uniformed drivers & conductors
No obligation, bespoke quotes
We keep a bus for backup
Excellent maintenance
Clean without fail
Superior decorations
Massive venue knowledge
For those who wish to hire a Routemaster, we have 3 types: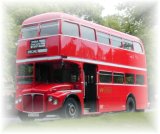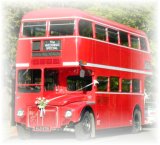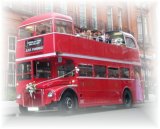 About Timebus
Established 1987
Family run
Licensed & insured
Office open 6 days a week
We are next open tomorrow from 09:00 to 17:00.
We don't just hire Routemasters - discover our older London vehicles for travel, and our Routemasters for static hire.
Routemaster buses are not all the same! Above you can see the variants we offer. They are all red, double deck, with the engine next to the cab at the front.
The Open Platform Routemaster and the open top Routemaster come with a team of two crew; driver and bus conductor. The conductor looks after passenger safety and comfort.
The Routemaster Express has doors and so is driver only operated, reducing the hire price, but still retains the same iconic outside appearance.
Click through to the pages for each bus type and you'll find further description, photos inside and out, and a link to a gallery of many more images.