RLH 48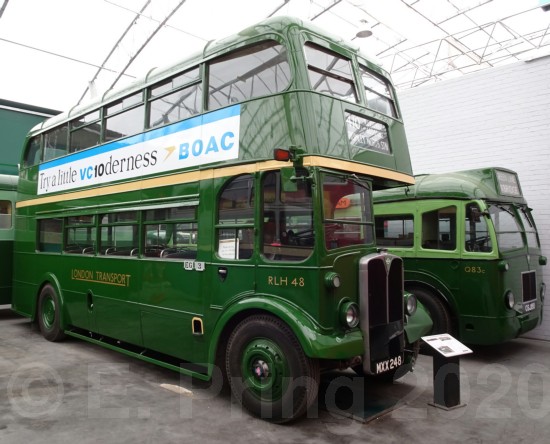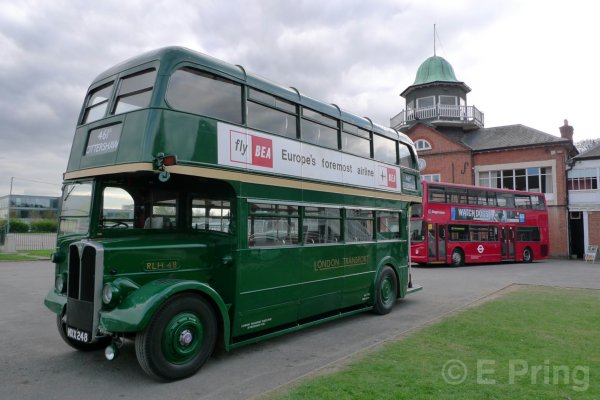 December 2014: Sale agreed from Mr R. Proctor to the London Bus Museum (Surrey), which now hopes to raise funds and take delivery in Spring 2015. This will be the second time the London Bus Preservation Group has owned the vehicle, the first time being 40 years previous (see below).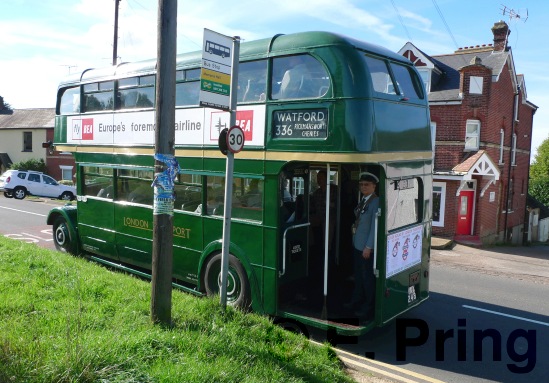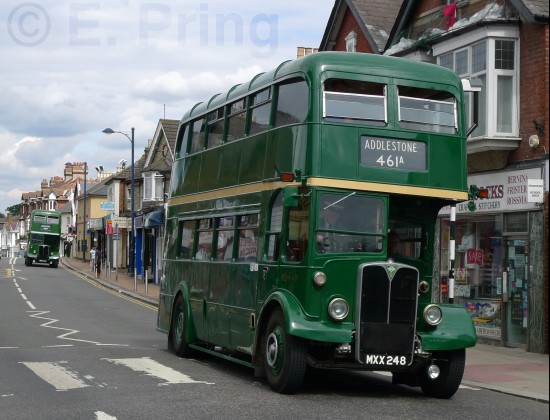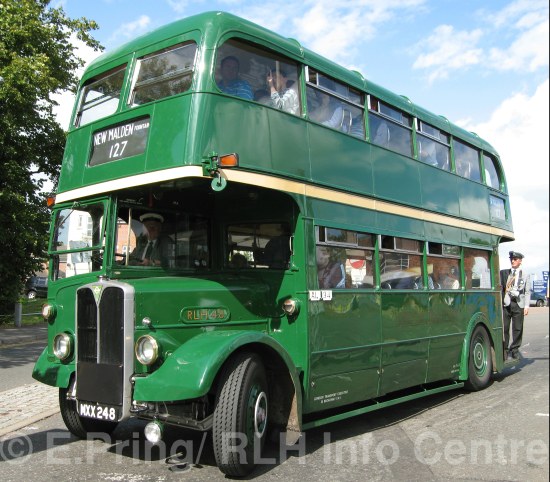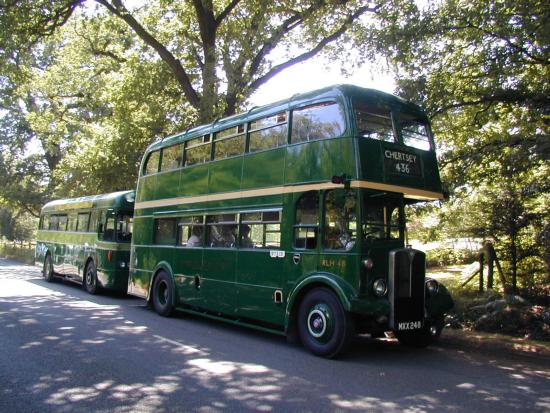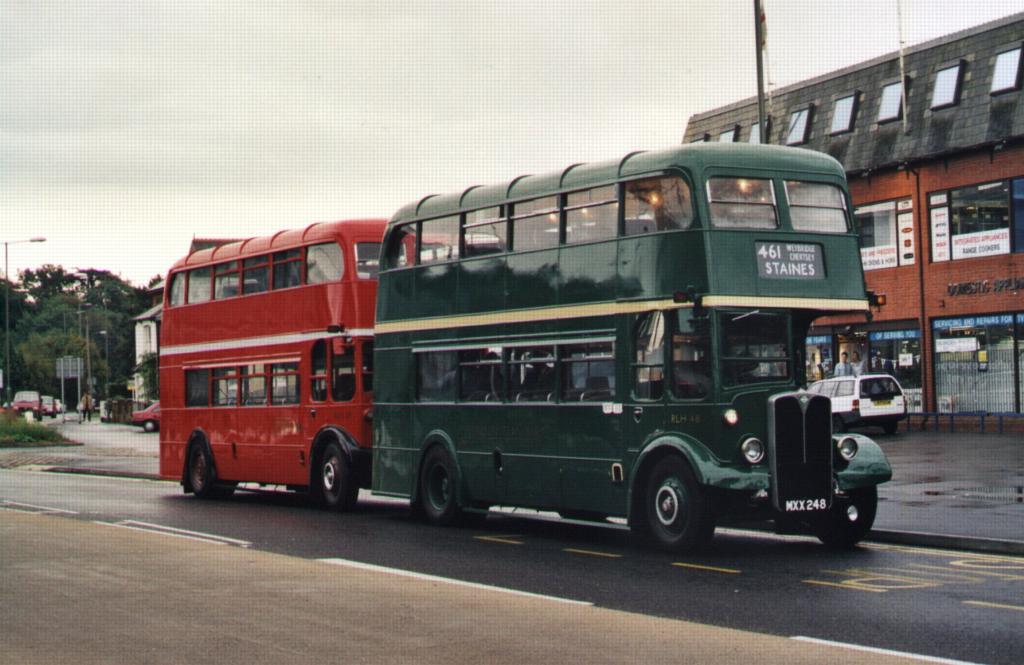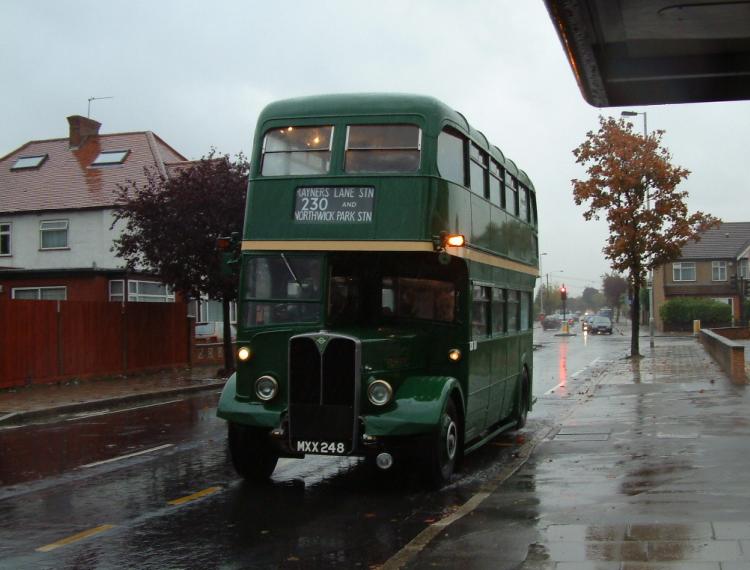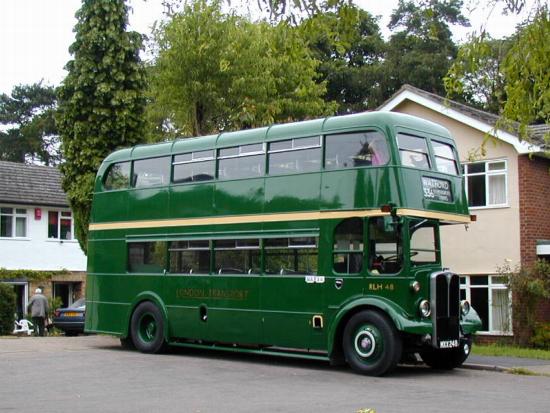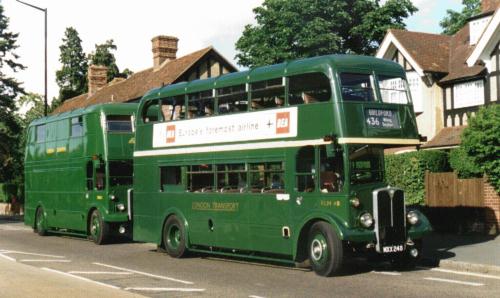 13th April 1996 - took part in a route 178 recreation on the occasion of 25 years since the last London lowbridge service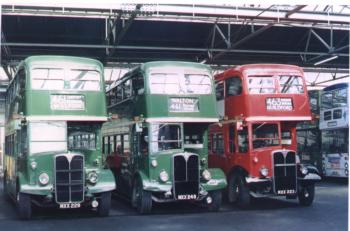 May 1984: Mr. Richard Proctor purchased the bus. Over the next 5 years, he completely restored it to how it would have looked (if in pristine condition!) circa 1960. Mr. Proctor went to school on RLH 48 when it was based at Amersham garage between 1952 and 1954.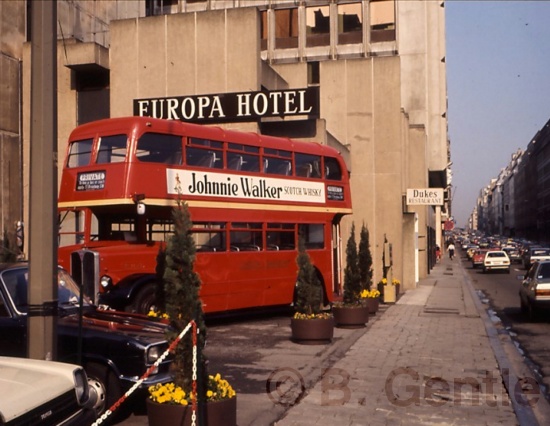 In 1975 it went on promotional work for Johnnie Walker (whisky) in Belgium, painted red (as seen above). It was used to attend trade fairs and drive passengers around during this time. It returned to the UK annually for examination and testing, until the winter of 1983.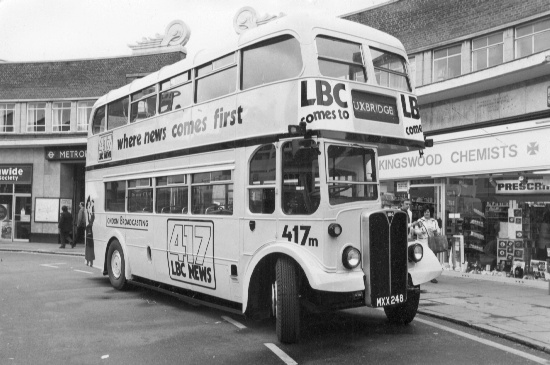 July 1974: bought by the London Bus Preservation Group (at Cobham Bus Museum) and leased to LBC (London Broadcasting) for promotional work, painted yellow (as seen above).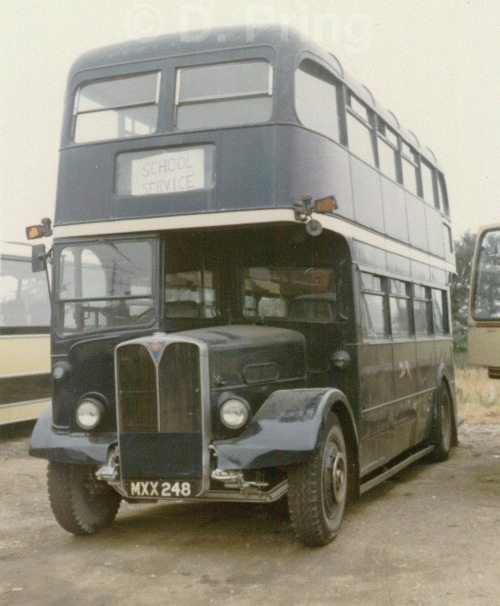 September 1965: sold to Whippet Coaches of Hilton (near Huntingdon) (along with RLH 37 and RLH 38), where it was mainly used on school contract work (as seen above) and later as a breakdown tow bus.
December 1964: Withdrawn from LT and stored.
RLH 48 started service at Amersham garage on route 336. It then moved on to 5 other garages in its 13 year life with London Transport. This means it holds the joint record (with RLH 41) for having been based at the highest number of RLH garages.
The vehicle also holds the record for having operated on the maximum number of routes which actually required lowbridge vehicles of any RLH (9 out of 12), including short spells relieving red vehicles on 2 of the Central area routes at Hornchurch and Dalston garages. It did, however, remain in green livery throughout this time.
The bus was also unusual in that it was one of only twelve RLHs to only receive two overhauls; most of the fleet received three.
October 1952: The bus was built. It was assigned these ID numbers:
Chassis number: 9613E 6970
Body number: 5551
LT body number: 8059
1952: RLH 48 was built, painted in green for use in the London Transport country area.
UK registration number: MXX 248. For other identifying numbers (chassis, body etc) please see this table.