RLH 29
RLH 29 is owned by Timebus in the UK.
This rebuild is a major project, approximately half complete, and a timescale for completion cannot be estimated.
Timebus would be pleased to hear from skilled individuals who might be keen to undertake part time work on the restoration at the vehicle's site in Northamptonshire.
In 2009 EFE released one of their RLH models as RLH 29, in red.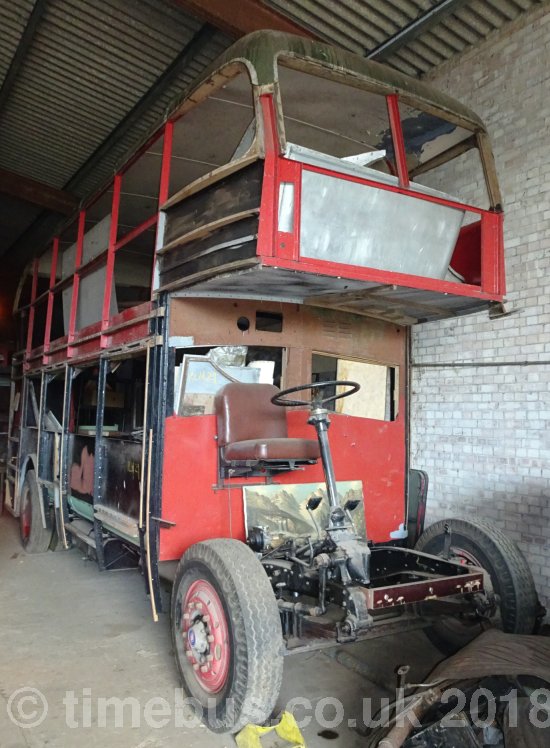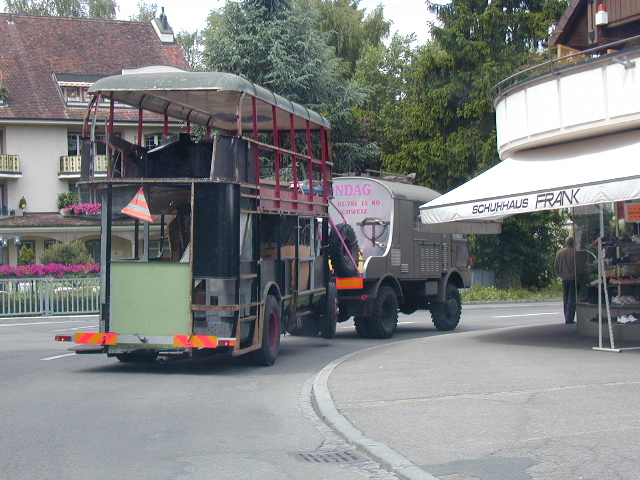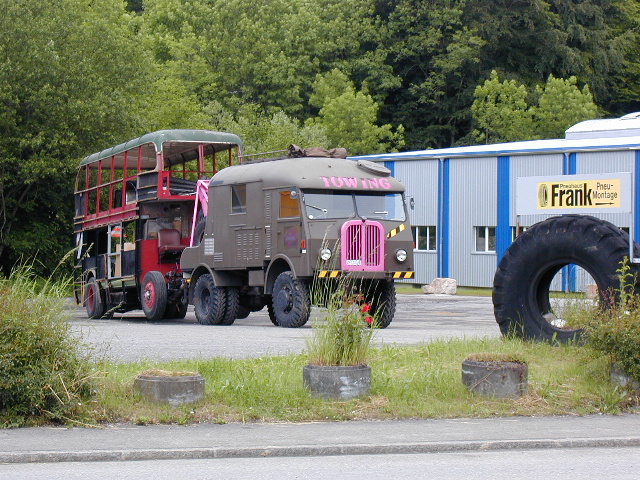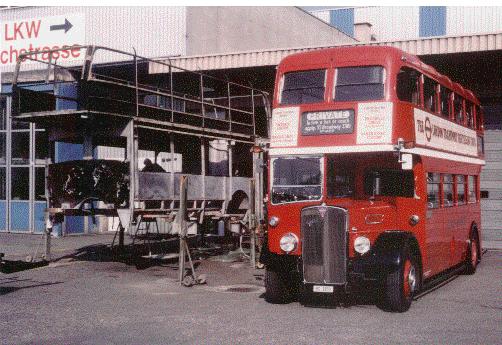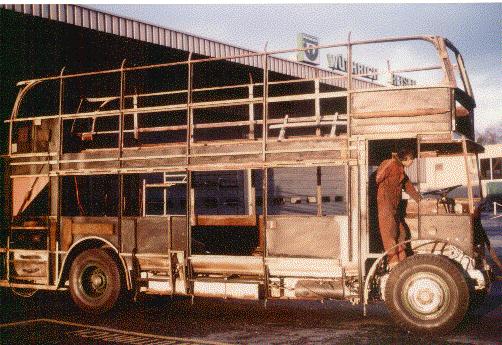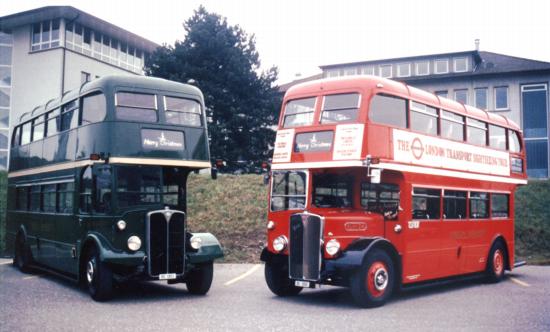 By June 1990, London Bus AG of Basel, Switzerland had undertaken a highly successful rebuild of sister RLH 24 for private hires in that country. RLH 29 was sold and driven to Dover on 23rd July 1990, and then on to Basel, with the intention of expanding the business there. However following an accident with overheated wiring looms, the bus was taken apart for repairs, an operation which eventually became larger and larger until dismantled down to the metal frame. A very thorough rebuild commenced in exactly the same manner as RLH 24, but this stalled.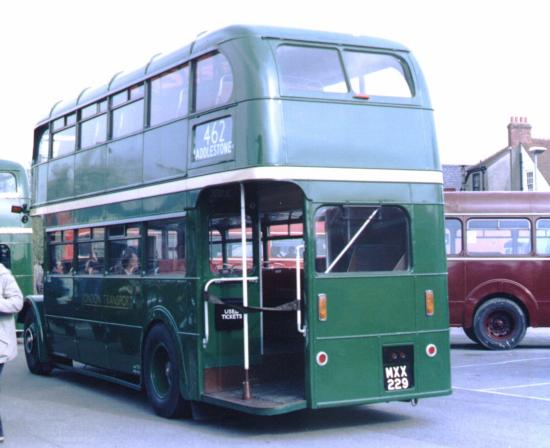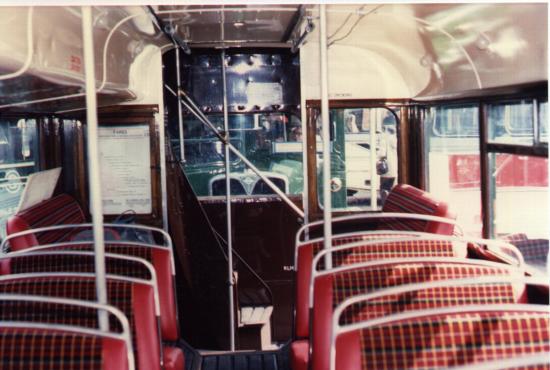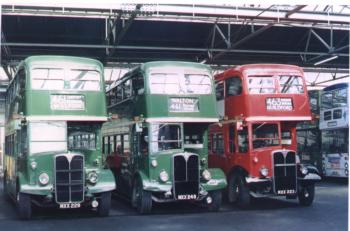 A sale to D. Pring was made in August 1986. The vehicle was kept from this time in Borehamwood, Herts, at which location it stayed following a change of ownership to BTS Coaches in May 1988. Briefly licensed as a Public Service Vehicle once more, it was sometimes used for driver training, aswell as continued appearances at enthusiasts' events.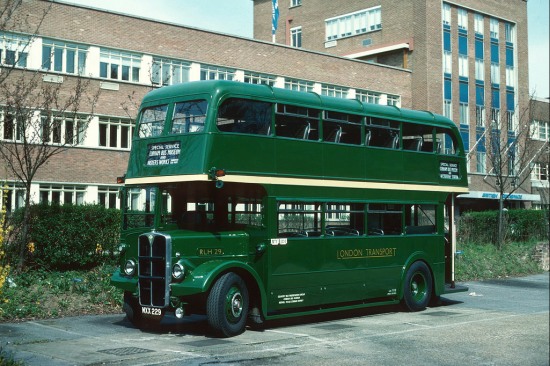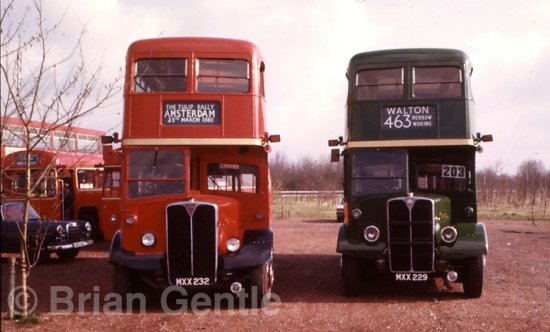 The vehicle was purchased for preservation in August 1972, having been stored at Poplar since withdrawal from London Transport service. Ownership was by a group of individuals under the name Country Bus Preservation Group, of Isleworth, Middlesex. Repainted in green livery, the bus visited various events and rallies.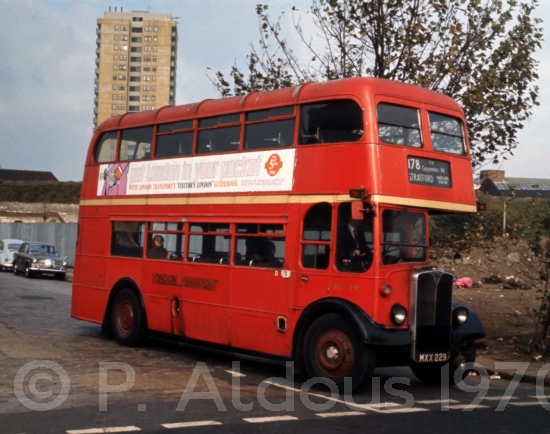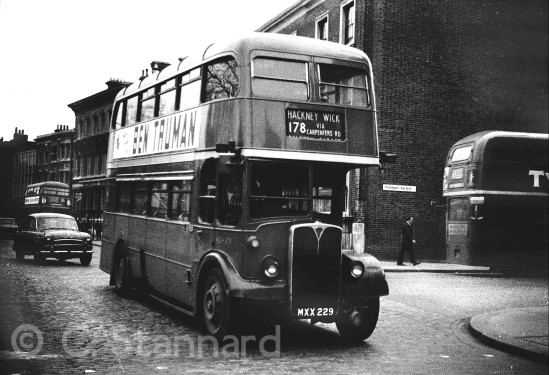 After a second overhaul in early 1959, it moved to the LT Central area and was repainted from green to red. Only 7 other RLHs changed colour (all from green to red) during their London careers. It served from Dalston garage throughout the 1960s, interrupted only by a final overhaul in early 1964, and finished its LT career (still in East London) due to route 178 being withdrawn in April 1971, which was also the final day for any RLHs with LT.
The bus was pictured at Baker Street in 1956 on a Green Line route 716(A?) relief service to Woking (London Transport Buses and Coaches 1956 by John A.S. Hambley).
RLH 29 was delivered new to London Transport's Country Area, painted green, at Guildford garage on the 13th October 1952; but only 10 days later was transferred to Addlestone garage. It remained allocated to Addlestone after a first overhaul in late 1955.
1952: RLH 29 was built, painted in green for use in the London Transport country area.
UK registration number: MXX 229. For other identifying numbers (chassis, body etc) please see this table.