RLH 49
May 1972: Exported to Italy, where it was used as a mobile demonstrator for Gedol industrial products, based at Firenza. No reports about this bus since then.
April 1971: Withdrawn from LT service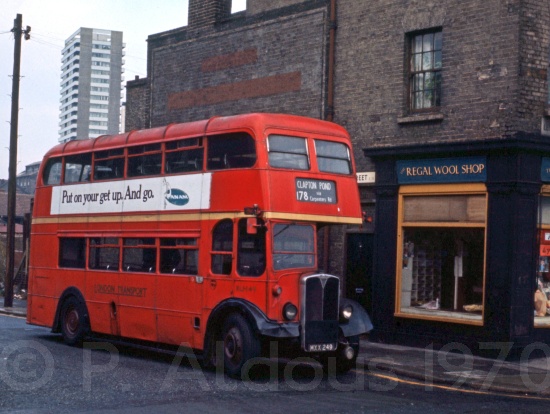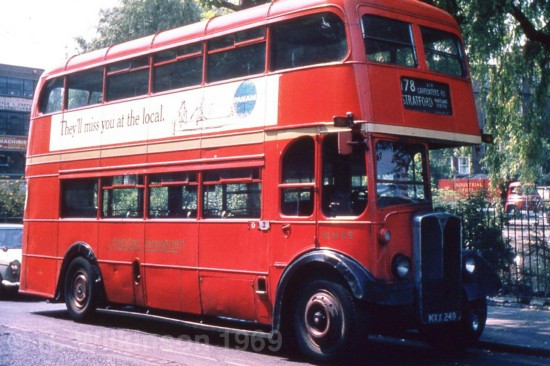 4th April 1968: made a rare visit to Central London when it took part in a railway emergency service replacing underground trains between Charing Cross & Earls Court.
April 1959: RLH 49 became one of only eight RLHs which changed from green to red with London Transport, in the course of moving garage allocation to the Central area; from Godstone to Dalston.
1952: RLH 49 was built, painted in green for use in the London Transport country area.
UK registration number: MXX 249. For other identifying numbers (chassis, body etc) please see this table.