RLH 7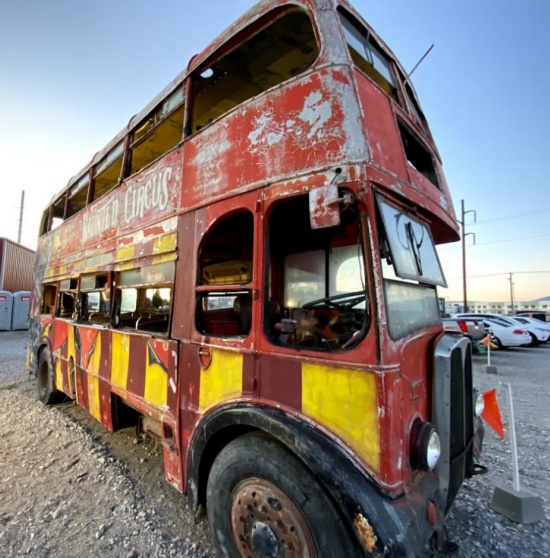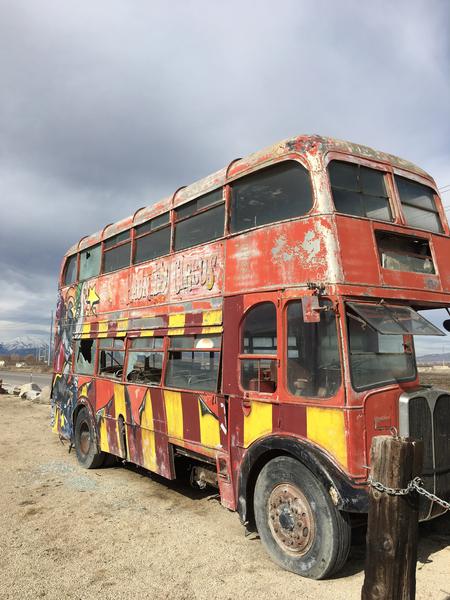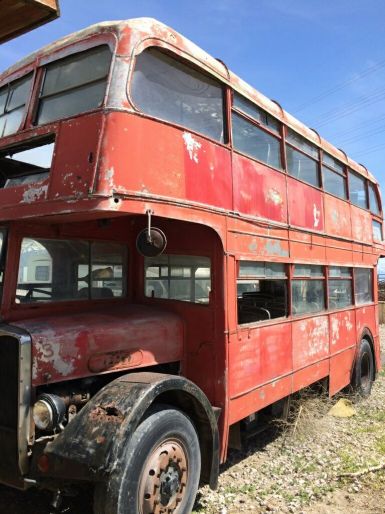 July 2012 - pictured at the Strangling Brothers Haunted Circus site, Lehi (near Salt Lake City), UT, USA
August 2002 - Bus purchased and moved to Salt Lake City, Utah, USA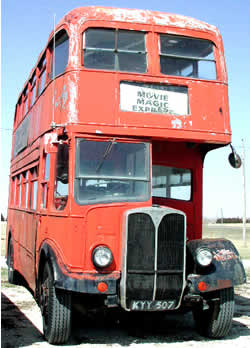 August 1999 - Still owned by same person as below, Fairlawn, Topeka, Kansas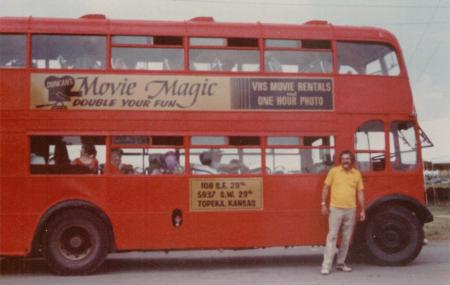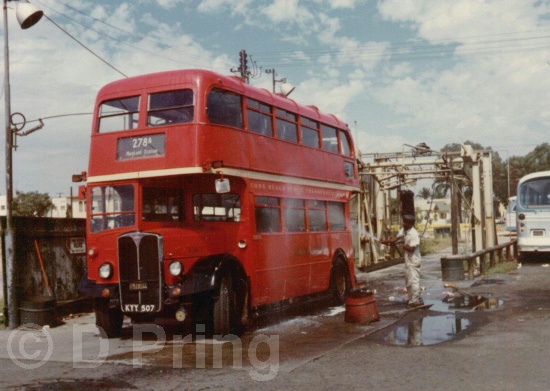 1967 - Carried to America on the deck of the last voyage of R.M.S. Queen Mary from Southampton (departing on the 31st October) to Long Beach (arriving 9th December) along with RLH 30
April 1966: Withdrawn from LT
April 1959: RLH 7 became one of only eight RLHs which changed from green to red with London Transport, just before moving to the central area at Dalston garage.
March 1957: Reassigned to Godstone garage.
June 1950: Allocated new to London Transport's country area Addlestone garage, painted green
1950: RLH 7 was built, painted in green for use in the London Transport country area.
UK registration number: KYY 507. For other identifying numbers (chassis, body etc) please see this table.