Funeral Bus Hire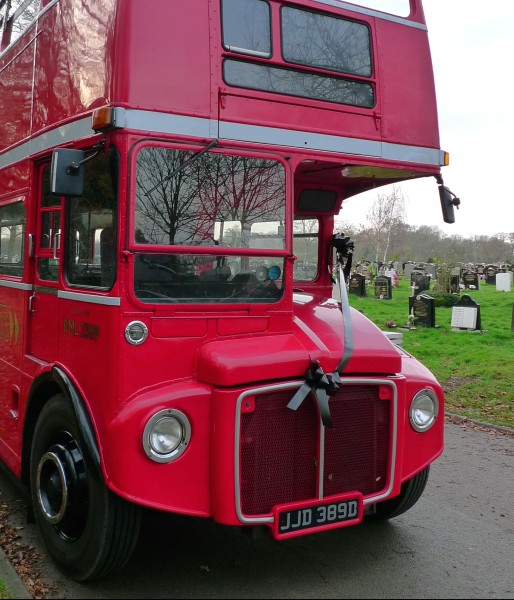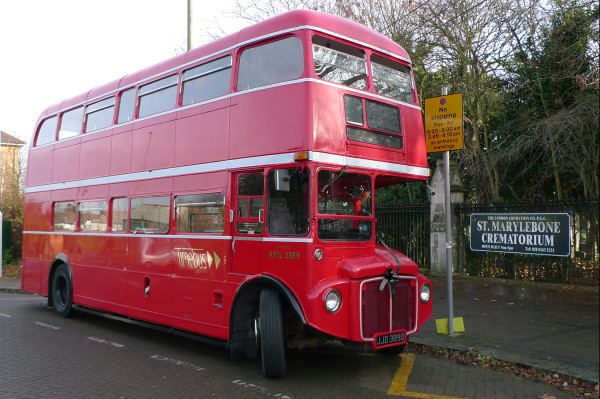 Coffin Carriage
Our Routemaster Express buses are suitable for carrying a casket or coffin.
The coffin is carried with dignity by the undertakers into the lower saloon and laid along the centre line of the bus onto felt covered supports. Floral arrangements can be placed around the coffin.
The undertakers accompany the coffin during the journey. Other passengers travel upstairs, where there are 32 seats available.
We would need to check the dimensions of the coffin in advance.