RLH 65
By April 2016: Seems to have gone from the Highland Village site. Whereabouts unknown.
June 2014: Still at temporary storage site in Highland Village parking lot as below (pictured on Streetview)
late 2012: No longer used as a coffee shop. Moved to a temporary storage site in another corner of the parking lot, in preparation for a building to be constructed on its former site.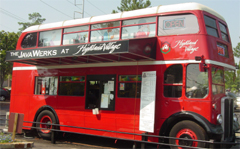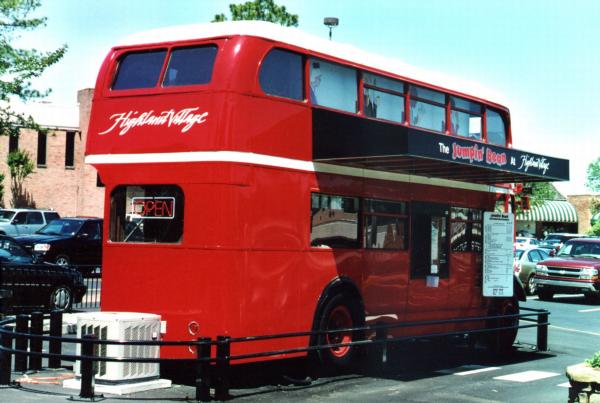 August 1999: Jackson, Mississippi, USA. Bus purchased in May 1975
1972: Part of the Massey Junior College (Atlanta, Georgia, USA) Fleet.
1952: RLH 65 was built, painted in red for use in the London Transport central area.
UK registration number: MXX 265. For other identifying numbers (chassis, body etc) please see this table.