RLH 52
August 2021
Pictured on Instagram being converted at a workshop in Minneapolis, Minnesota, USA to become a static plinthed rooftop bar
April 2019
Pictured on Facebook moving from Spokane by low loader to a workshop in New London, Minnesota, USA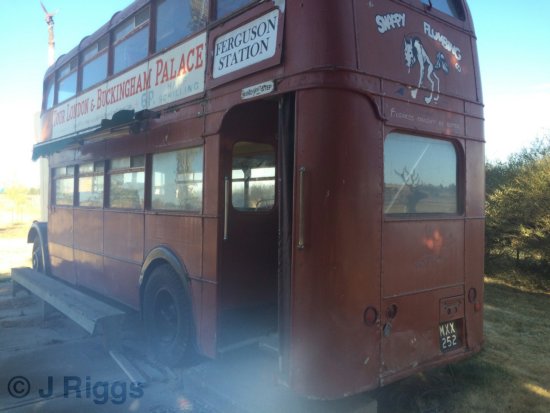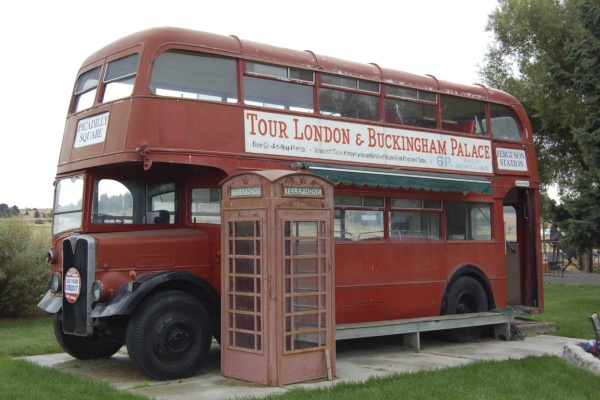 June 2008
Purchased from the Spaghetti Factory Restaurant, Spokane, Washington state, USA.
Bus had previously been inside the restaurant (with no engine).
April 1959: Became one of only eight RLHs which changed from green to red with London Transport, in the course of moving garage allocation to the Central area; from Guildford to Dalston.
RLH 52 was the last RLH built green.
1952: RLH 52 was built, painted in green for use in the London Transport country area.
UK registration number: MXX 252. For other identifying numbers (chassis, body etc) please see this table.