RLH 51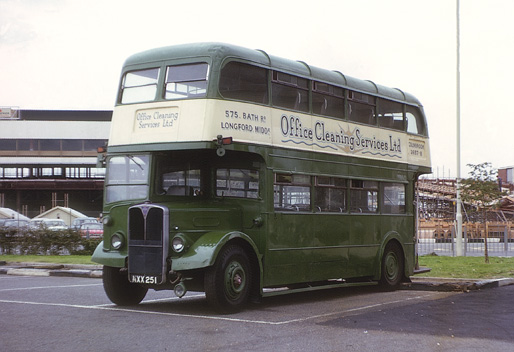 09/68[?]- Believed sold to PVS (Dealers) then on to Poole Lane Autos, Highwood, Essex, UK, for scrap
12/66- transferred to Office Cleaning Services, Longford, near Heathrow.
03/65- used by Office Cleaning Services, Bristol for staff transportation
11/64- Withdrawn from service from Amersham Garage
1952: RLH 51 was built, painted in green for use in the London Transport country area.
UK registration number: MXX 251. For other identifying numbers (chassis, body etc) please see this table.