RLH 70
August 2018 - bus with new owner T. Taylor in Dallas, Texas, USA by this time. Under restoration outside a workshop.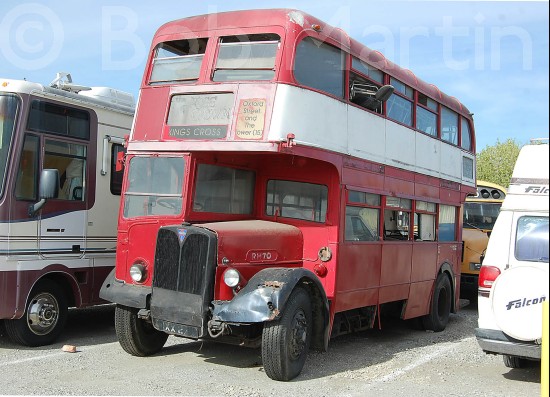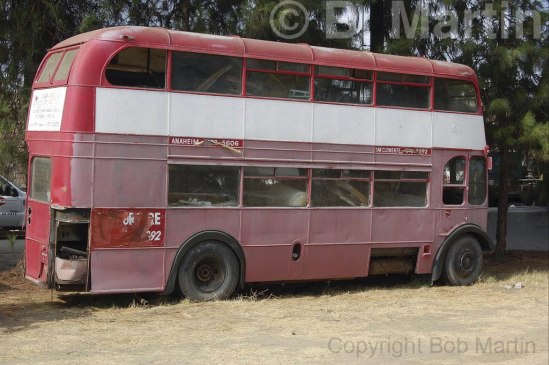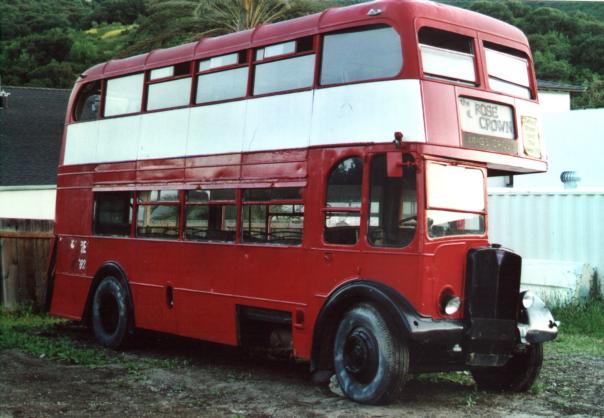 September 2001- Vehicle towed away from above location, possibly to repair the engine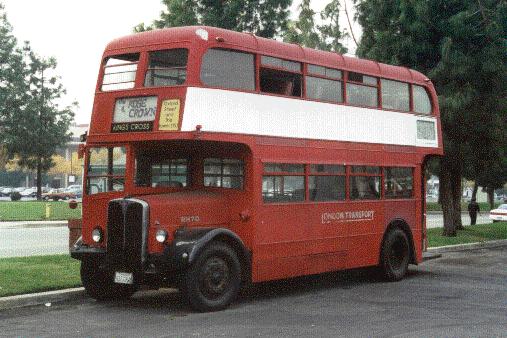 May 1991- Pictured on Flickr at a Scottish festival in Anaheim, California
1952: RLH 70 was built, painted in red for use in the London Transport central area.
UK registration number: MXX 270. For other identifying numbers (chassis, body etc) please see this table.