Bitmap Fonts in StrongED
Bitmap fonts can be selected in the Mode Choices dialogue from each mode.
Note: The bitmap System font is not the same as the system font used by RISC OS; it is an approximation in bitmap form
Default Fonts
Default fonts are found in
!StrongEd.Defaults.Bitmaps.08x16
Below only shows the regular style; many of the fonts are also available in bold and italic styles.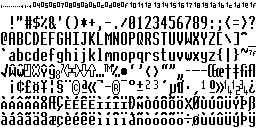 System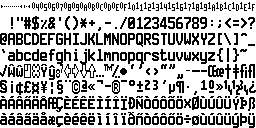 FJG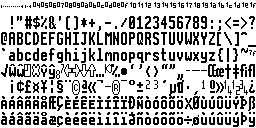 Kappa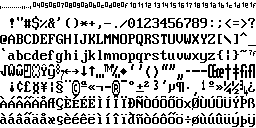 PC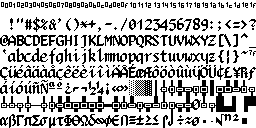 Script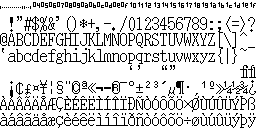 X
Zap Converted Fonts
Can be put in
!StrED_cfg.UserPrefs.Bitmaps.08x16
The following fonts were created with !ZapF-SEDF from some of the 8 x 16 pixel Zap fonts (in !ZapFonts.Fonts.08x16) except that characters below 32 always remain the same as the system font (they show the character code). A few are also available in Bold.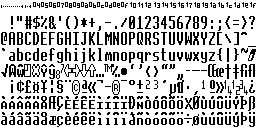 Ben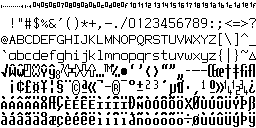 C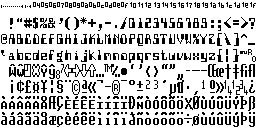 Computer
Fixed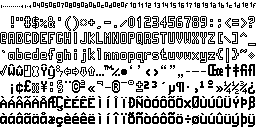 Hollow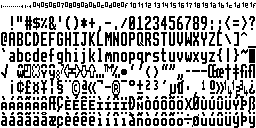 NCW
Sal