News Article
2nd September 2009

We are delighted to announce that the Hertfordshire Air Ambulance is now a charity partner of Timebus.
Organised by the Essex and Herts Air Ambulance Trust, the first helicopter ambulance for Herts was launched in November 2008. Maintaining the craft costs around £80,000 per month and every life-saving flight costs over £2,000. Funding is provided by donations and sponsors only. We strongly believe this cause is worthy of maximum support from residents and businesses in the county.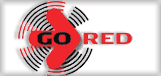 As we have a dedicated Exhibition Bus available to hire for roadshows, mobile campaigns and promotions, we thought this Routemaster double decker would be ideal to attract attention to the 'Go Red' fundraising initiative, especially with the bright red colour matching the helicopter, so we have provided it free of charge on a tour of the County between the 21st and 25th September 2009.