Bespoke Interior Bus Decoration
Our resident, qualified florist can usually arrange various kinds of custom designed interior decoration as an additional service. This page presents a small portfolio of her work.
Please note that our florist can also arrange decoration as a free service for Christmas or to celebrate weddings or partnerships.
Click/touch below photos to enlarge.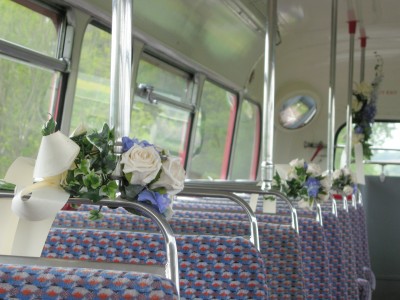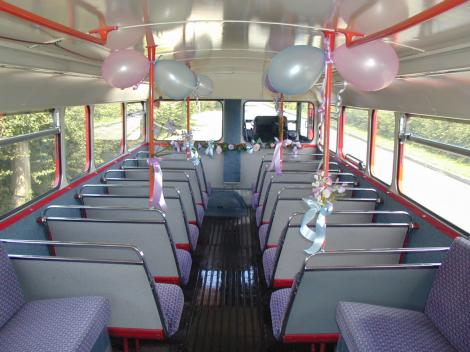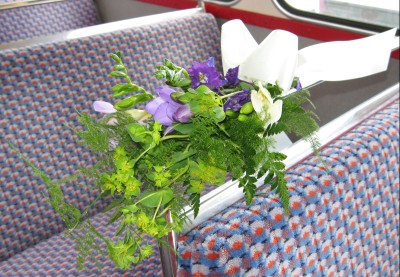 Other possibilities include message banners for birthdays or anniversaries.
Please specify 'Bespoke Interior Decoration' to request a quotation or further discussion concerning any of these services.