Owners' Information
The AEC Service Manual and Spare Parts Catalogue for the Regent III, and other items too large for placement on this website, are available from the author of this website on CD in PDF format. The service manual PDF is searchable for text.
Tips on checking the condition of RLHs
The Friends of Classic London Buses of the Fifties regularly publishes a postal or e-mail newsletter, whose scope includes RLHs. The newsletter contains articles contributed by members on subjects such as reminisces, reports of recent bus rallies, maintenance and supplier tips. Although most information is UK oriented, some would certainly prove valuable to owners abroad.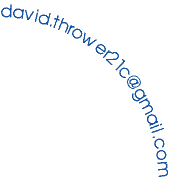 To join, please contact Mr. David Thrower. The contact e-mail address (correct as at 2014-11) is to the right of this paragraph, or write to:
Membership Secretary
Friends of Classic London Buses of the Fifties
49 Ackers Rd
Stockton Heath
Cheshire
WA4 2DZ
Information on the British Standard Whitworth (BSW) thread.
Glossary of British English terms which are different in American English.
Email mailing lists and discussion groups, books and articles, can be found together with web links on the Web Articles page.