RLH 34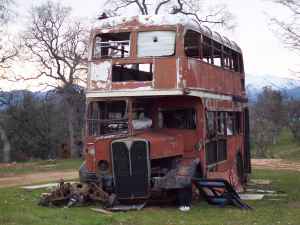 1979 - reported in Davis, California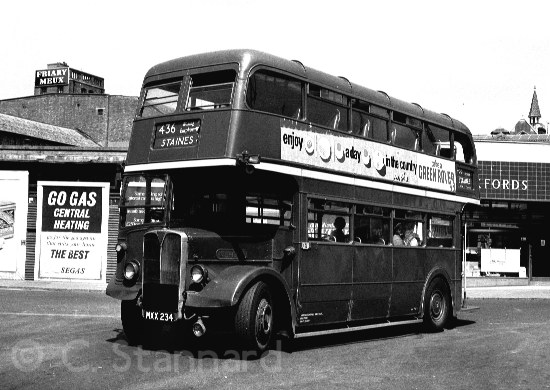 1953 - one of only two RLHs to work a London Transport Green Line service, when it was used on a special route 715 to take visitors to the Coronation of Queen Elizabeth II, with an orange/yellow/blue/cerise coloured slip board.
1952: RLH 34 was built, painted in green for use in the London Transport country area.
UK registration number: MXX 234. For other identifying numbers (chassis, body etc) please see this table.