RLH 3
March 2018: Bus towed to Guerneville, California, USA. Repair work to body gradually ongoing with the intention of becoming a mobile Turkish coffee house. Facebook page.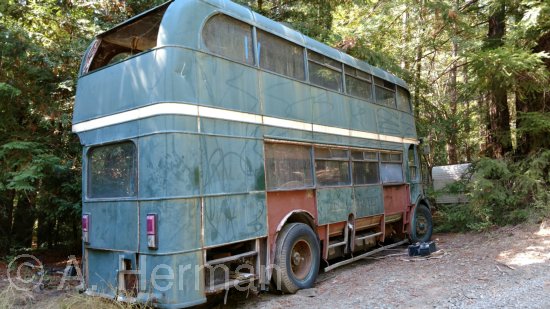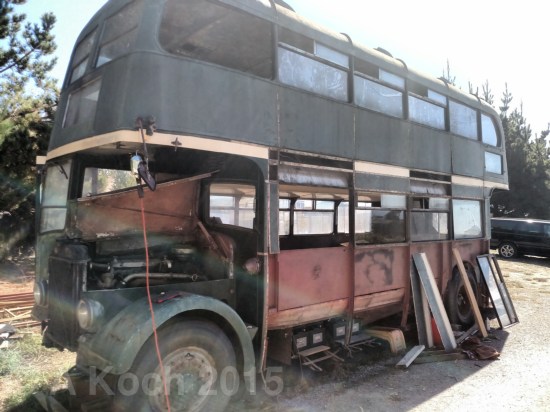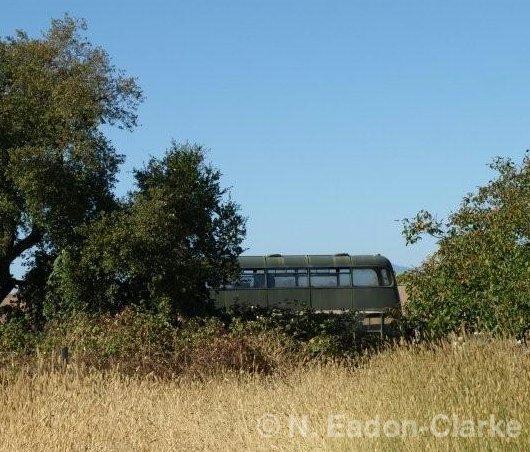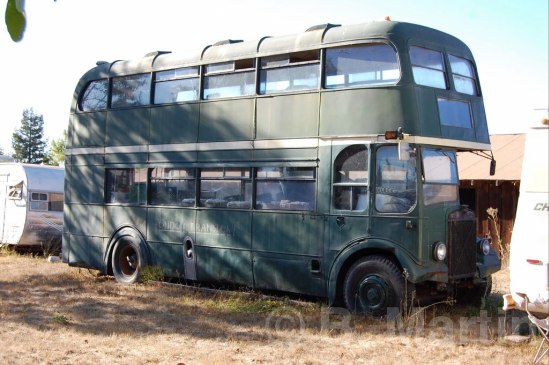 May 2005 - located near Santa Rosa, under cover
November 2003 - no longer at location below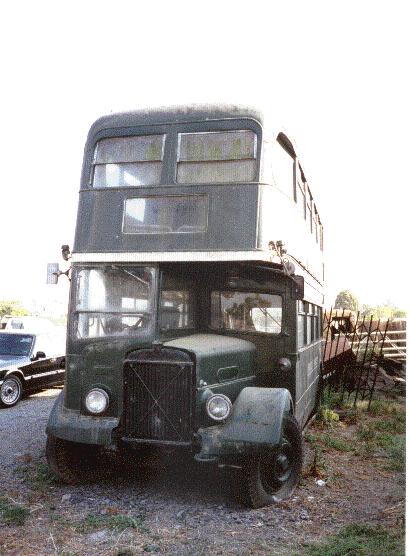 The bus carried fleet number RLH 531 in the Upminster & District fleet (meaning 53 seater, number 1) and this was continued when the bus was subsequently repainted into London Transport red livery in 1967 for export to the USA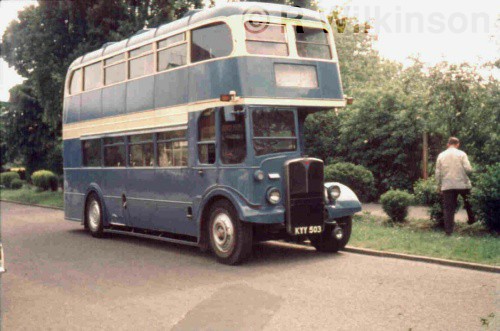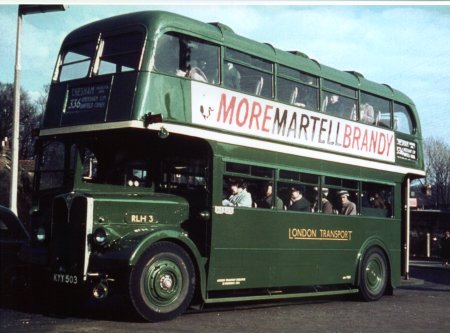 1950: RLH 3 was built, painted in green for use in the London Transport country area.
UK registration number: KYY 503. For other identifying numbers (chassis, body etc) please see this table.