Film & Television Appearances
Productions are listed in date order.
N.B. Video merchandise of RLHs can be found here
Rainbow Bridge
This 1970 psychedelic film featured ONU 632. In a sequence lasting several minutes, actress Pat Hartley is invited for a trip sightseeing which includes San Clemente, California. To the accompaniment of a soundtrack by Jimi Hendrix the bus is seen passing the camera on various streets and highways, attracting the attention of passers-by. The lone passenger stands on the platform and later sits upstairs. After pulling up at the destination, the driver is seen opening the bonnet (which bears false fleet number RLH 78) and checking the engine. The film is available on DVD.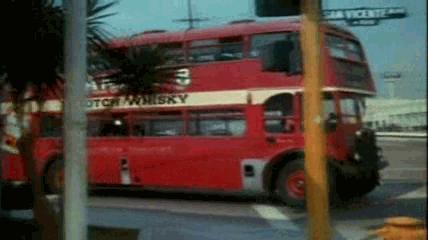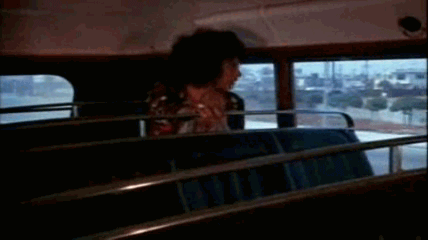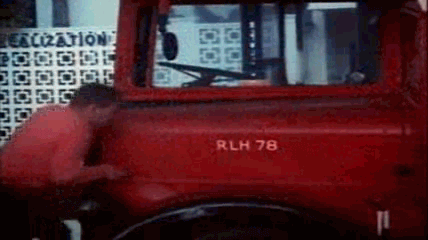 ---
The Brady Bunch
Season 5, episode 11, entitled 'The Cincinnati Kids', first aired 23rd November 1973
The brightly coloured RLH 31, owned by the nearby King's Island Inn, briefly features. Available on DVD.
This entry with thanks to Buses On Screen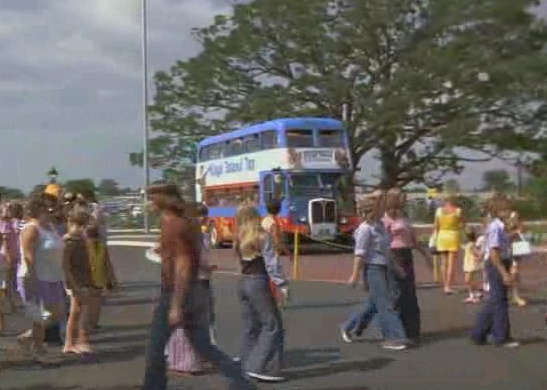 ---
Hawaii Five-0
Season 8, episode 3, entitled 'Termination with Extreme Prejudice', first aired on 26th September 1975
RLH 47, one of four which went to Hawaii, featured as a tour bus in this police drama series. The filming was done in the Waikiki district of Honolulu, and involved a British agent named Harry Wells (Dan O'Herlihy) jumping on to the moving open platform, in order to shake off people pursuing him.
The series is available on DVD.
This entry with thanks to Buses On Screen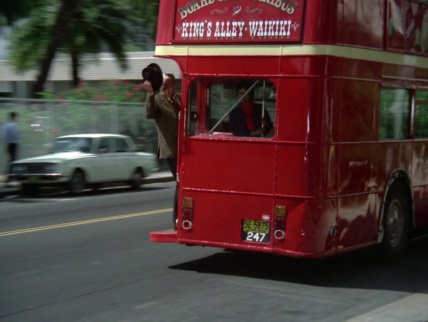 ---
Oh Heavenly Dog
RLH 8 was believed to be used in this family film made in 1980 starring Chevy Chase and Jane Seymour. The story concerns a London private detective re-incarnated as Benji the dog. May have been filmed in Montreal.
The registration plate showed at least 3 different numbers in the scenes (including LUC 456N, JPC 248R and something like 'AFT 454' as seen in the photo below) to provide the illusion of different London buses.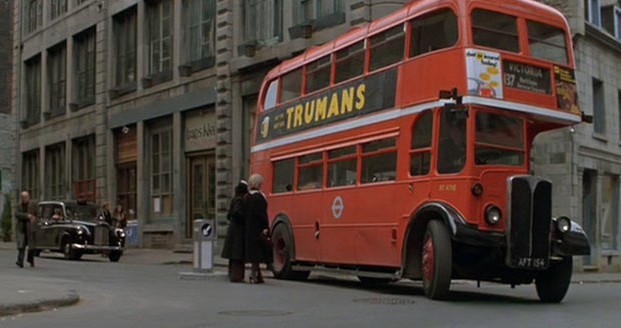 ---
Magnum P.I.
Season 3, episode 5, entitled 'Black on White', first aired on 28th October 1982
This American detective series was entirely shot in Hawaii. In this episode it opens with scenes set in London, but obviously filmed in Hawaii. There is a scene (around 30 seconds) where the distinctive sound of an AEC engine is heard then an RLH passes from right to left, the bus is driving on the left hand side of the road. No doubt it is one of the Bishop Museum batch but the front numberplate had been whited out, an advert between decks was for the Stratford on Avon Theater, the side destination box above the door showed a giant L plate. A few passengers were on board.
This entry with thanks to John Royle
---
Do You Know More?
Please contact the webmaster (or post to the RLH Message Forum) if you know of an RLH appearance in film or TV not listed here!